Founded in 2015, Collab Media is a 24/7 Social Media marketing consultancy based at the heart of Teesside in Richard House in Stockton-on-Tees. Collab Media's mission is to help businesses build an online presence and help create brand awareness through the use of social media account management, branding, influencer marketing and social media training. 
Collab Media uses strategic marketing methods to help businesses build a genuine following and get the most of their digital platforms generating a wider customer base, new leads and sales through creating a strong online presence.
Alongside our Social Media Management, we offer professional photography & videography services specialising in content generation for social media.
Are you a business owner that doesn't have time to manage your social media accounts? Or are you having difficulty growing your business through social media with your existing marketing strategy? Then get in touch today, we offer digital training, social media management and social media audits. Along with branding packages and influencer outreach packages.
We are your one-stop shop for everything social media.
_______________________________________________________________
Founder –  Ellie Rees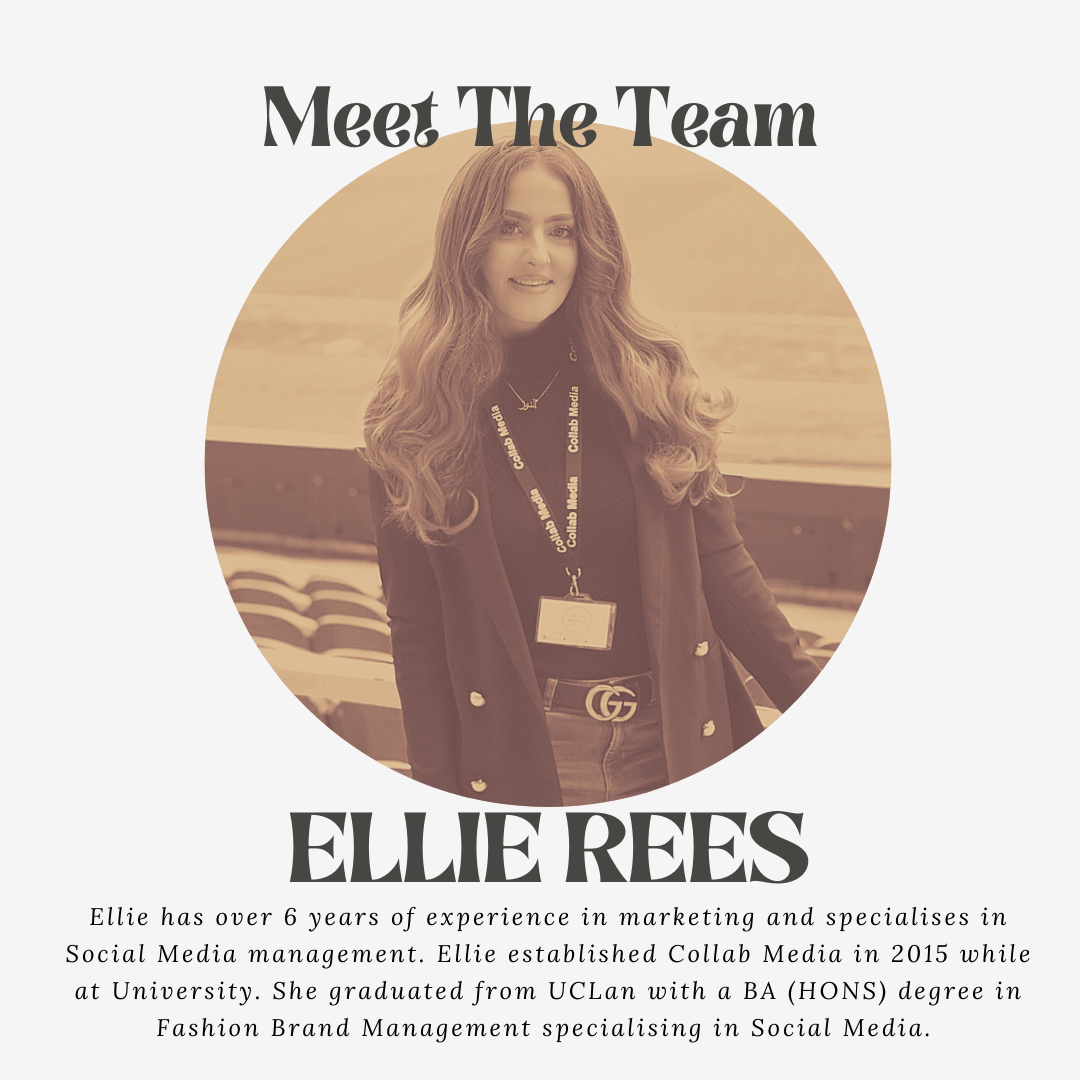 Director | Social Media Consultant | Lecturer
Ellie has over 7 years of marketing expertise in digital marketing and specialises in Social Media. Ellie founded Collab Media in 2015 while at University. She graduated from UCLan with a BA(HONS) degree in Brand Management specialising in Social Media.
In 2018, Ellie also established Women in Collaboration, a networking events company for women in business around the North East Region.
Ellie was nominated for a Tees Business Women award in 2019, and she was shortlisted for a Digital Women Award in London in 2021.
Alongside Collab Media, Ellie is a lecturer at Teesside University teaching undergraduates the power of social media and brand identity.
To get in touch with Ellie, please email enquiries@collabmedia.co.uk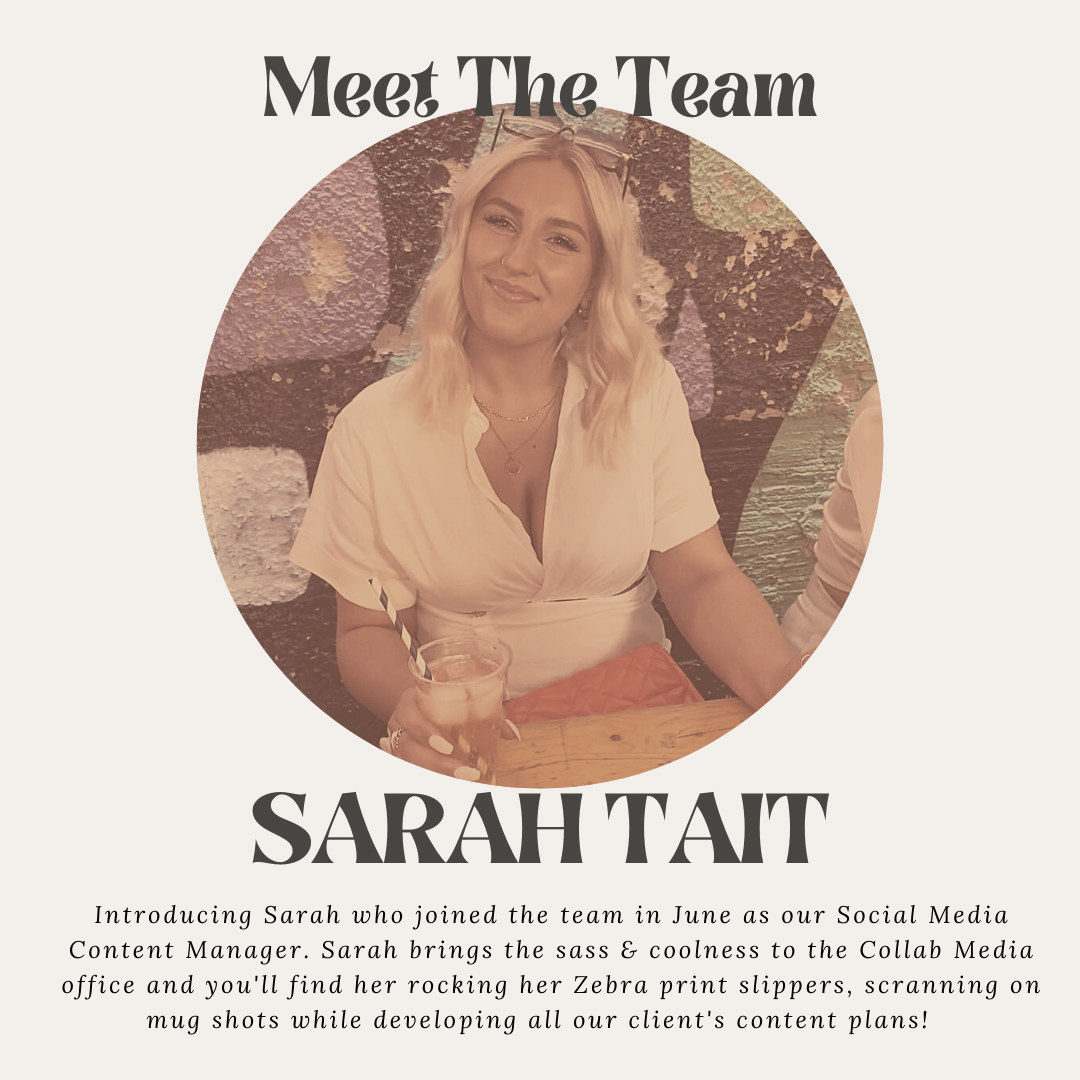 Meet The Team – Introducing Sarah Tait who is a full-time member of the team as our Communications Manager. She brings the sass to the Collab office and you'll find her rocking her Zebra print slippers while working with our client's Social Media Strategies.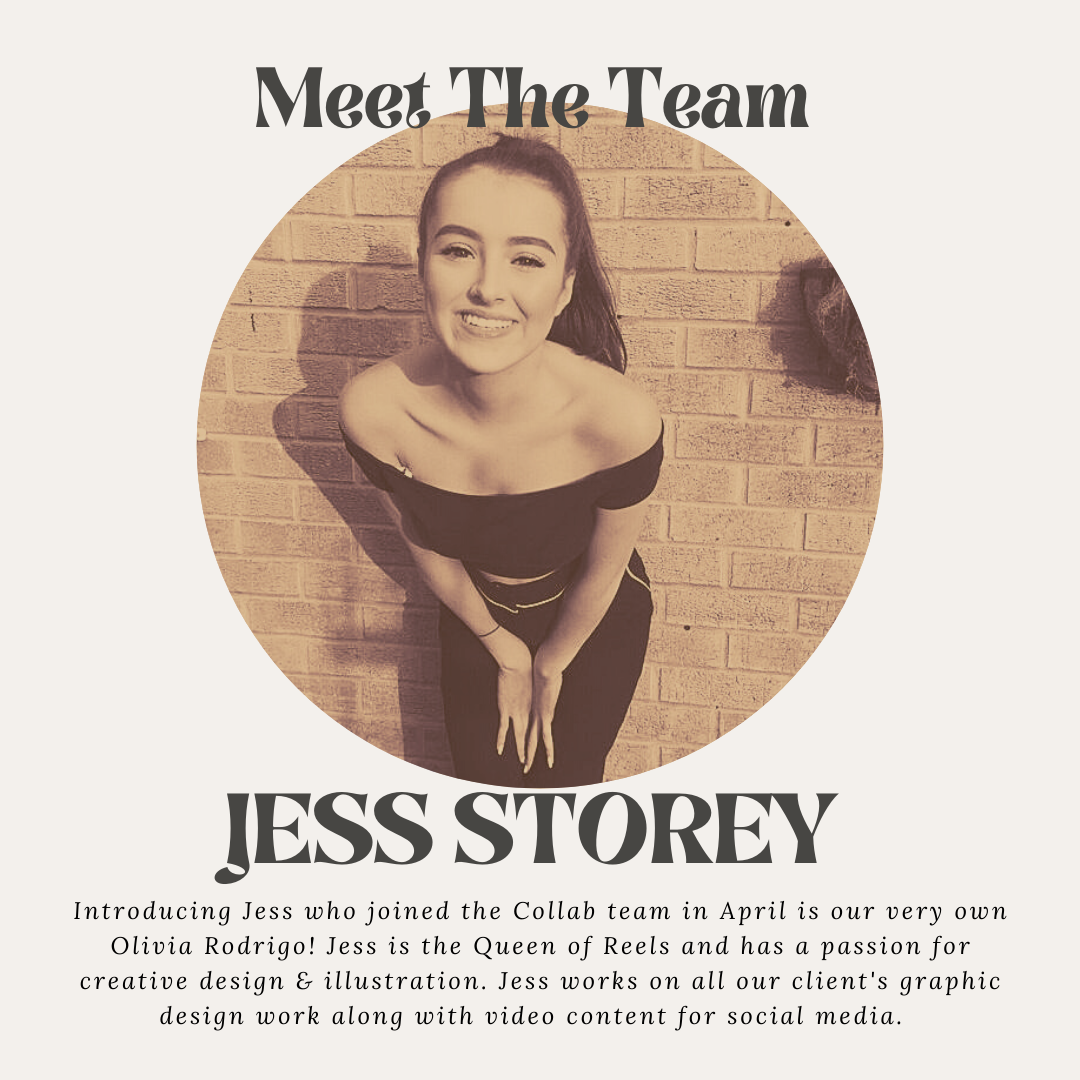 – Introducing Jessica Storey who joined the Collab team in April is our very own Olivia Rodrigo! Jess is the Queen of Reels and has a passion for creative design & illustration.
Jess works on all our client's graphic design work along with video content for reels & TikTok.