24/7 Social Media marketing consultancy based at the heart of the North East. Collab Media's mission is to help independent businesses build an online presence and help create brand awareness through the use of social media and blogs.
Collab Media uses strategic marketing strategies to help businesses build a following and get the most of their platforms generating a wider customer base, new leads and sales through creating a strong online presence.
"Social media is about the people! Not about your business. Provide for the people and the people will provide for you."
Don't have time to manage your social media accounts or are you struggling to grow businesses social media platforms? ? Get in touch today ✔ We offer strategies to help improve your online presence. We also provide action plans and tutorials for Facebook, Twitter, Instagram, and for the blogosphere.
_______________________________________________________________
Founder – Ellie Rees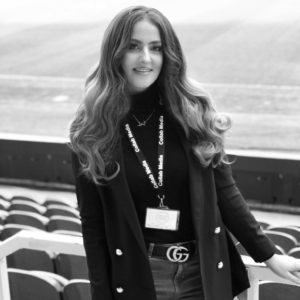 Social Media Consultant
Ellie has over 5 years experience in marketing and specialises in Social Media management. Ellie has managed accounts for a number of different businesses from independent to high street brands in a wide range of sectors.
Ellie established Collab Media while studying Brand Management at UCLan and has since gone on to make it her career. She graduated from UCLan with a BA (HONS) degree in Fashion Brand Management specialising in Social Media. Other qualifications include NCFE Level 2 in Developing enterprise Skills, NCFE Level 2 in Digital Promotion for business and NCFE Level 3 in Business Blogging.
Ellie also owns a successful lifestyle blog which has a readership of over 180,000. She has a significant online following and is regarded as a social influencer in the North East business network as well as the blogosphere and online community.
To get in touch with Ellie, please email enquiries@collabmedia.co.uk