When is the best time to post on Instagram?
In a recent poll, 50% of social media managers said that evenings from 7-9pm was the best time to post on Instagram. But because every account has a different audience, in different time zones, each business will have a unique best time to post on Instagram.
Instagram helps with identifying these peak times for business accounts on the platforms by having an insights section. This gives the user inside knowledge on their followers and activity on their account. From peak times, gender, top locations of the customer, the total number of impressions they are getting and even age range of the customers. This is essential information for business to find out more about their demographic. In this post, we'll show you how to find the best time to post on Instagram for your account, so you can beat the Instagram algorithm.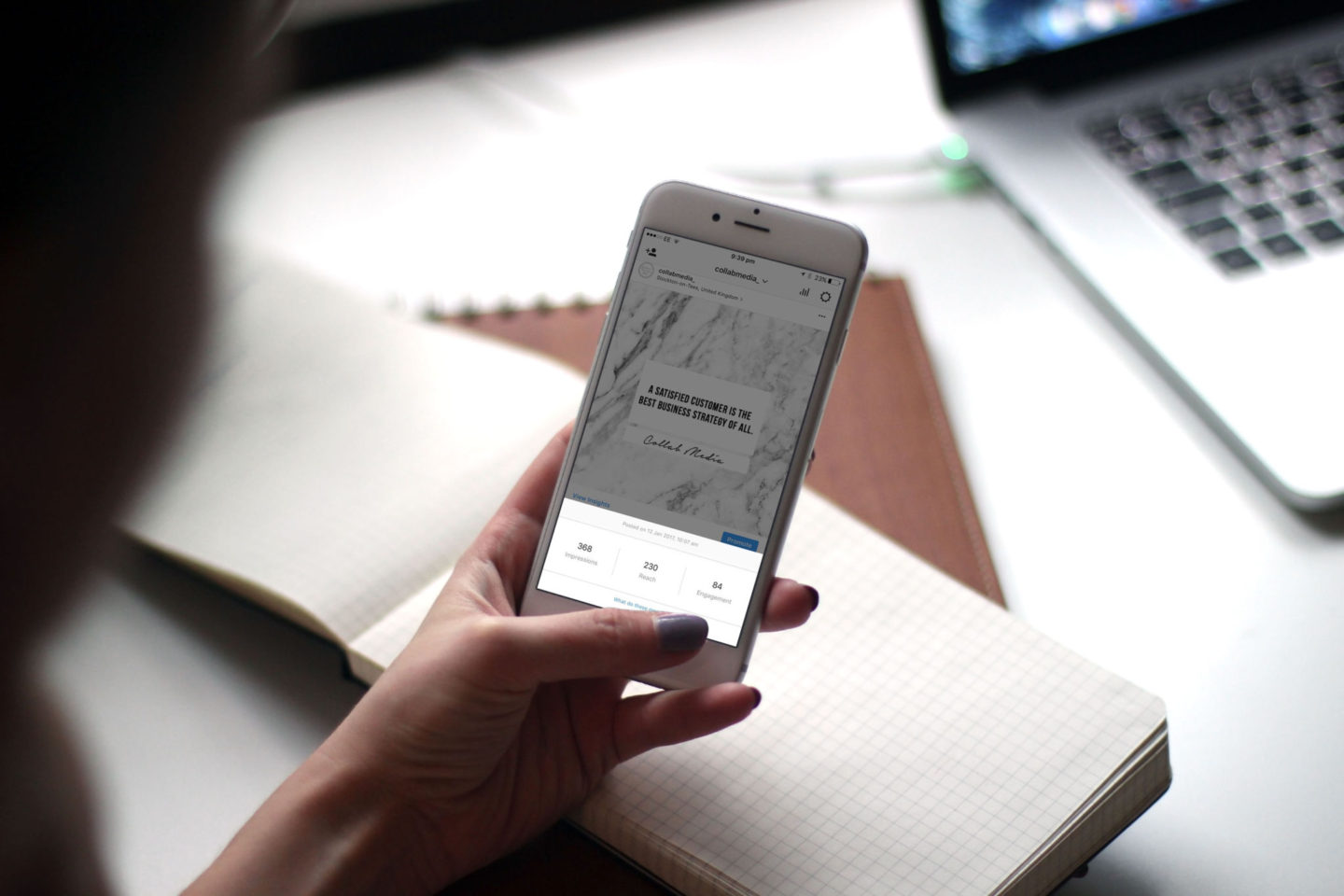 The way you see posts on Instagram changed at the end of 2016, it completely changed the Instagram game! Instagram announced that they would be replacing the chronological feed with an algorithm that gives priority to posts with higher engagement, which means the more likes and comments your post receives, the more people will see your post! Therefore it's as important as ever that the content you're putting out is going to appeal to your customer base otherwise, your posts aren't going to be seen as regularly by your followers.
If you're able to generate a lot of engagement on your Instagram posts shortly after posting, this signals to Instagram that your post is quality, engaging content and your post will move to the top of your followers feeds and be shown to more users. There are a handful of ways to increase Instagram engagement, but one of the best ways is to post when your Instagram audience is most active.
The basics of it are that higher engagement leads to more visibility, which leads to higher engagement, which leads to more visibility… and it all starts with when you post on Instagram. Therefore it's crucial to a business to post at peak times to get higher activity on your content.
When is the Best Time to Post on Instagram?
So now that you understand why posting when your audience is most active is important, it's time to talk about the best time to post on Instagram. Here are some general rules about posting to Instagram in 2017:
– Post more during off-work hours than during the day. Generally, the best times to post on Instagram are lunch time (11am-1pm) and evenings (7-9pm). Think about it: when do you find yourself checking Instagram the most? Probably not during the work day, even though that may be when you want to post!
– Weekends can be hit-or-miss depending on your audience. B2C (business to customers) companies will likely see better results when posting on weekends than B2B (Business to Business) companies since many businesses only operate during the week.
– Save the important posts for weekdays. The differences are slight, but average Instagram engagement does shift depending on the day.
– Avoid 3 pm, but don't be afraid to experiment. Weekdays between 3 and 4 pm typically drives the lowest engagement, likely because most users are busy at work at that time.
If you want more tips on how to get the most out of your social media platforms you might be interested in our 'Action Plan' which is a guide on how to get the most out of your social media for just £30 it covers Instagram, facebook & twitter.
Get in touch today – enquiries@collabmedia.co.uk