Ellie Rees founded Collab Media, a 24/7 Teesside-based social media consultancy, in 2015. Here, she discusses the background of the business, her short and long-term plans, and her advice for anyone looking to take the leap with a start-up idea.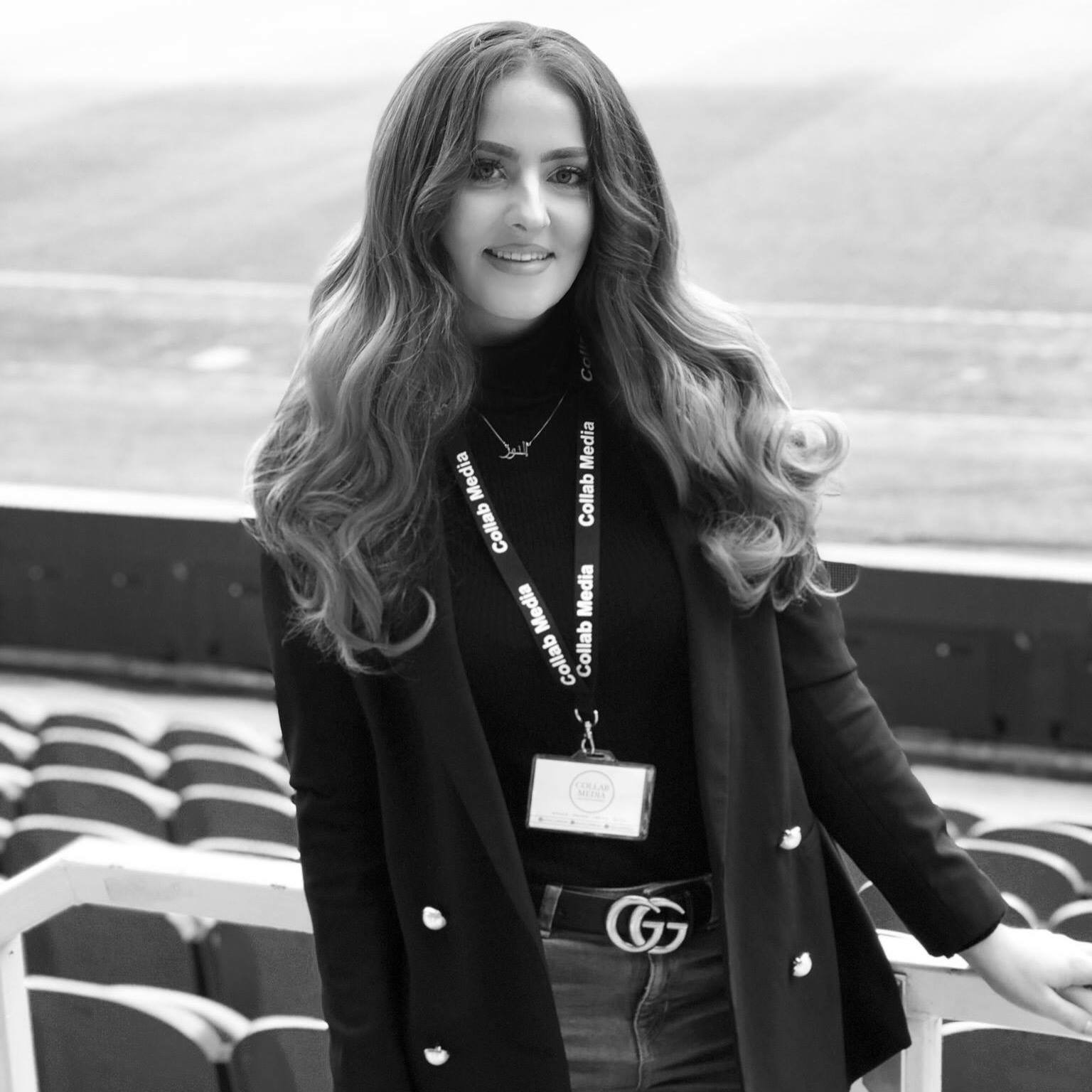 Tell us about Collab Media.
The journey to running the agency began back in 2013 at The University of Central Lancashire – where I studied Brand Management. Social media was only just taking off and 'online influencers' were slowly emerging across platforms like Instagram.
I established my blog 'Your Daily Dose of Style' – consisting of a mixture of fashion, beauty and lifestyle posts – which to date has a readership of over 250,000, and a significant following on social media. My blog became an outlet for my creativity, as well as to fuel my passion for social media.
Through my blogging career, I've had the opportunity to attend press/blog events which gave me a real insight into the industry. I built up relationships with PR companies and have worked with numerous brands, including Foot Asylum and Intu Metro Centre.
Since returning home from university in 2015, I was reminded of how great the North East is and how I proud I am of the region. During the final months of completing my degree, I took the plunge and set up my own social media consultancy business – Collab Media – with the aim of supporting local independent businesses.
A significant part of Collab Media's philosophy is to showcase what Teesside and the wider North East has to offer, including the fantastic independent boutiques, micro-pubs and restaurants. I work with over 60 independent businesses locally, nationally and internationally, on their social media campaigns and strategies.
The team works with all types of businesses; to help them build an online presence and create brand awareness, primarily through quality content and engagement with customers.
Our team is made up of a content writer, photographer, communications manager and a graphic designer, all working together collaboratively to create social media content.
What is the most rewarding aspect of running an independent business in the region?
The most rewarding part is the community you grow by owning your own business. There really is positive momentum in the North East, a feeling that people genuinely want you to succeed and I am proud to be a part of the local business community.
Another rewarding part of having an independent business is seeing it grow, in terms of clients and the relationships I am building. As I specialise in SMEs, it's great to see these brands and businesses grow online and seeing the effects our social media campaigns and strategies are having. From seeing the engagement statistics rise, the number of followers increasing to seeing sales being made off the back of an advert. The whole experience is exciting.
I enjoy the freedom. Freedom to make your own decisions, creative freedom, you have to solve your own problems (and clean up your own mess!), and be flexible.
And the most challenging?
A challenge from day one for me was being a young woman in business. From establishing Collab Media whilst studying at university, I found it was a struggle to be taken seriously, especially in the social media sector that people didn't acknowledge the value of at the time.
It was a constant challenge to defy social expectations as there was a high number of networking events I did attend where I was not only one of the only females, but also the youngest in the room. I have turned perceived negative perceptions and feelings of not having a voice into a positive, and now I find it a great way to stand out from the crowd and get people's attention.
What are the short and long-term plans for the business?
My short-term plans for Collab Media is moving into my new premises in Teesdale. This was meant to happen on April 1, but plans are on hold with the current situation. I can't wait for the next chapter after working from home for five years, it's going to be a welcome change.
My long-term plans for Collab Media include employing two full-time members of staff as account managers, this will enable me to double my client base and take the business to the next level.
What advice would you give to anyone with a business idea?
My advice to anyone looking to launch their own business is: go for it! It was by far one of the best decisions I have made. I've learnt so much about myself and also learnt so much along with way.
The second piece of advice would be to create a clear working space. I have worked from home for the last five years but I'm lucky to have a home office. This has helped to set clear working hours and, on an evening once I leave the office, work is done for the day. It enables you to create more of a realistic working routine and helps establish a work/life balance.
And the final words of advice I would give is don't do it alone. It's a difficult time setting up your own business and you need a good network of support around you (and afterwards). I spent a lot of time bouncing ideas off my parents and friends for their opinions. This also helps to talk about any struggles – it's always important to have a sympathetic ear when in business. I also had a business mentor. A qualified expert is the greatest support you can have – especially if they're in a similar industry and have been through the start-up process.
How have you adapted your service in light of the COVID-19 pandemic?
We have adapted our service in a number of ways;
We've amended all our clients content plans and strategies to fit with the current climate. We are creating more helpful conversations online and providing useful information, relevant advice or simply trying to make people laugh to give some light-hearted relief creating a break from negative content.
The customer service side of our social media channels has increased as we're informing all our client's customers of changes to the business. From restaurants turning into takeaways to butchers offering an online service. We've had to start from scratch with some of our clients, as they have completely changed their business model, therefore their social media has also had to adapt.